AHOTA Helps Jinjiang Urban Construction Issue US$-denominated Bonds in Macao
2022-03-18
Views:665
Related lawyer
Recently, Fujian Jinjiang Urban Construction Investment Development Group Co., Ltd. (hereinafter referred to as "Jinjiang Urban Construction") based in Fujian successfully issued 364-day US$158 million senior unsecured bonds bearing coupon interest at 3.2% in Chongwa (Macao) Financial Asset Exchange Co., Ltd.. This is the first bond issued on the Macao market by a Chinese county-level company, and also the first one issued by a national non-financial enterprise since the launch of the Macao Central Securities Depository System.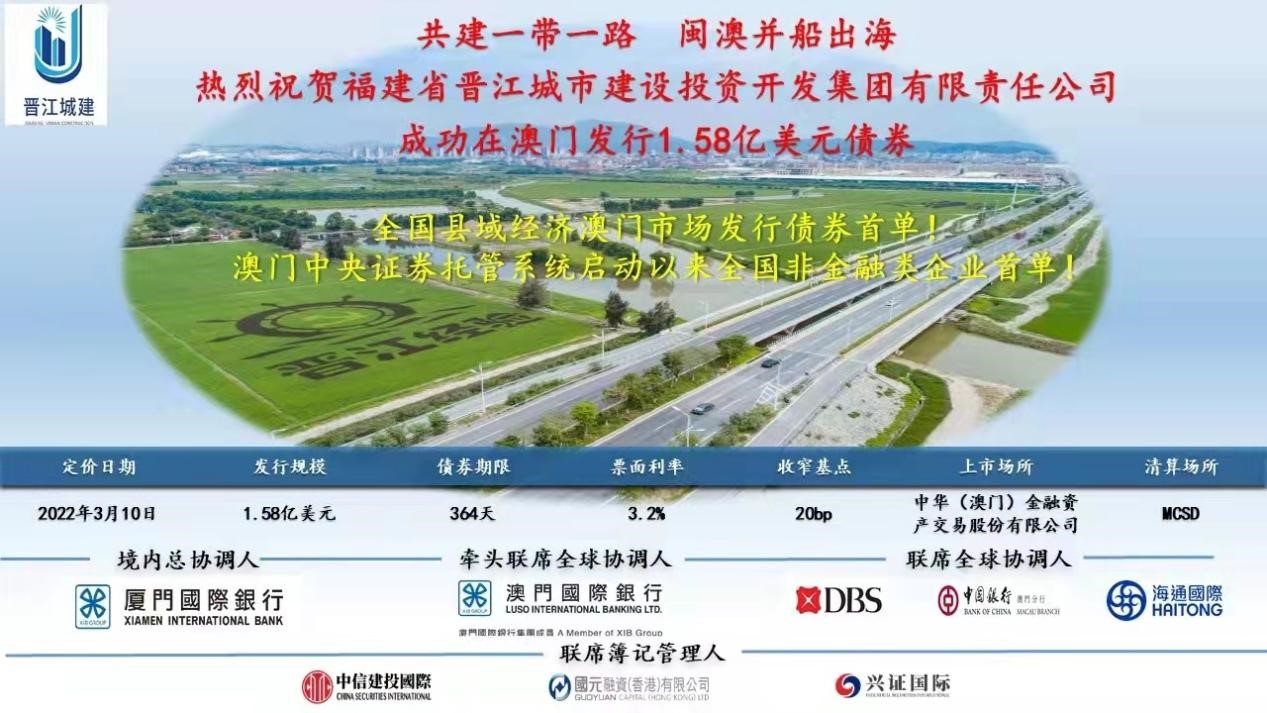 Founded on August 28, 2009, Jinjiang Urban Construction is a wholly state-owned enterprise and engages in urban infrastructure, municipal traffic roads, regional renovation, investment and management of policy housing, etc. In recent years, guided by the strategy of "Furthering Cooperation between Fujian Province and Macao to Contribute to the Belt and Road", Jinjiang Urban Construction has actively participated in the financial cooperation between Fujian Province and Macao, and strives to be a pioneer in promoting the building of Macao's financial center.
As the Chinese legal advisor of the bond underwriter, Tahota Law Firm assisted the underwriter in conducting due diligence on Chinese laws, reviewing issuance documents, and issuing PRC legal opinions. The main lawyers in charge of this project include Partner YANG Yue, YANG Yi, JIN Yan and HUANG Xia, etc.
Related lawyer