TAHOTA Southeast Asia Legal Services Salon (Myanmar) & RCEP Round-Table Discussion successfully held
2020-11-17
Views:17437
On November 17, 2020, lawyer Chen Shiyong, partner of China Pan-Mekong Law Firm (Myanmar), visited TAHOTA Law Firm and gave a special lecture on Myanmar Investment Laws and Risks. The Salon was presided over by lawyer Zhou Yarui (partner of TAHOTA Law Firm). Lawyer Ma Chunyan (Director of the International Business Sector), lawyer Yuan Jia (Deputy Director of International Business Sector) and lawyer Gan Jianming participated in the Discussion.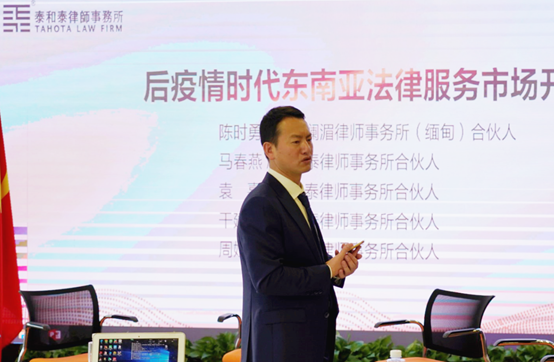 Lawyer Chen Shiyong further analyzed and interpreted the laws and risks of investment in Myanmar from eight aspects, including investment access, administrative approval, company establishment, corporate governance, land acquisition, labor management, taxation and foreign exchange compliance, environmental impact assessment and social security, so that our lawyers and participants had further understanding on investment in Myanmar. Both parties exchanged and communicated friendly and expressed that, according to China's policy of "One Belt and One Road", economic exchanges between China and countries of Southeast Asia and South Asian will become increasingly frequent.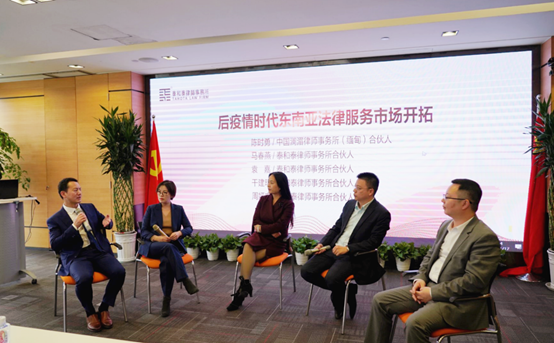 Meanwhile, a round-table discussion was carried out. Lawyer Chen Shiyong participated in the discussion with lawyers Ma Chunyan, Yuan Jia, Gan Jianming and Zhou Yarui of TAHOTA Law Firm. They discussed the problems and obstacles encountered by China-funded law firms in development of legal service market of Southeast Asia, and shared their solutions, experience and schemes. In addition, they also discussed the Regional Comprehensive Economic Partnership (RCEP) signed on November 15, 2020, and they all agreed that RCEP will bring more opportunities, investment and regional trade facilitation for Southeast Asia. Representatives of both law firms expressed that they would seize this opportunity to continuously promote Sino-Myanmar economic and trade cooperation, and improve the quality of foreign-related legal services.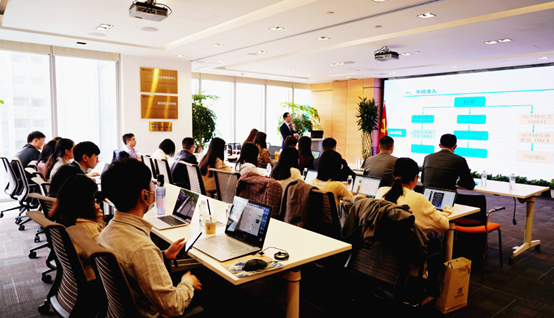 At present, TAHOTA is actively establishing Bangkok Office in Thailand and, on such basis, will build a legal service center in Southeast Asia. As a cross-regional and international brand firm, TAHOTA will give full play to its own advantages in the process of Chinese enterprises "going global" and foreign enterprises "developing in China", so as to provide overall, efficient and professional legal services for market subjects.