Domestic and Foreign Lawyers' Representatives from Our Firm Participated in Global Lawyers Forum
2019-12-10
Views:1321
On December 9, 2019, under the guidance and support of Ministry of Justice, "Global Lawyers Forum" organized by All China Lawyers Association was grandly held at Guangzhou Baiyun International Conference Center. Themed with "Science and Technology Progress and Legal Service", as well as round a series of topics, such as "The Belt and Road Initiative" and legal Service, Scientific & Technological Development and Legal Service", this forum made corresponding discussions thereon. More than 800 government officials from 57 countries and regions, as well as a batch of guests and representatives from the judicial and legal circles attended the forum.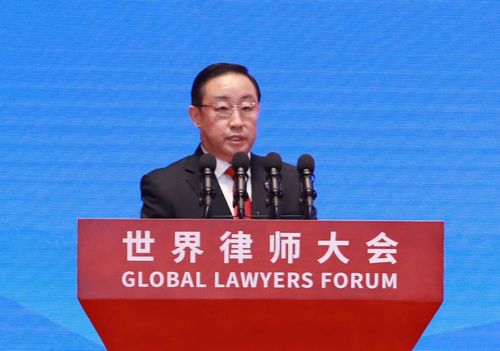 Fu Zhenghua - Minister of Ministry of Justice attended the forum and delivered a speech. Fu Zhenghua emphasized President Xi Jinping pointed out that the today's world is experiencing the great change which has never been seen in the past century, witnessing the profoundly-reshaped global governance system and the accelerating international pattern. In this historical change, a comprehensive legal system has been playing an indispensable role. And lawyers have an irreplaceable duty and mission. This forum is the first global lawyers event hosted by China. The Fourth Plenary Session of the 19th Central Committee of the Communist Party of China has actually pointed the right direction for the development of China's lawyers by following and improving the socialist system with Chinese characteristics, as well as promoting the strategic deployments for the national governance system and the governance-capability modernization. This year marks the 70th anniversary of the founding of New China and the 40th anniversary of the restoration and reconstruction of China's lawyer system. In the past 40 years, especially since the 18th National Congress of the Communist Party of China, China has been promoting the innovation of legal system in an all-round manner. And the lawyers' industry has achieved a substantial development and has ushered in the best period of development. The launch of Global Lawyers Forum and the establishment of "The Belt and Road Initiative" Lawyers Alliance have established a new platform for exchanging and cooperating lawyers in various countries. So, each side shall strive to establish various exchanging platforms and promote multiple pragmatic co-operations for achieving common development, as well as work together to promote greater roles of lawyers in the global governance.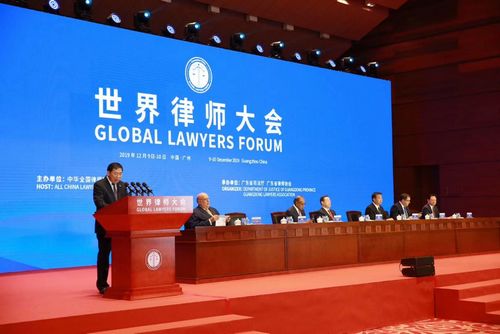 Xiong Xuan'guo - Deputy Minister of Ministry of Justice presided over this forum. Li Chunsheng - Deputy Governor of Guangdong Province, Shang Mogen - Minister of Ministry of Home Affairs of Singapore & Minister for Law, Davletov - Ministry of Justice of Uzbekistan, Heraio Bonatis Natu - President of International Bar Association and Wang Junfeng - President of National Bar Association attended the opening ceremony and delivered respective speeches. Cuba, Iran, Laos, Morocco, Azerbaijan, Russia, Thailand and other ministerial officials, as well as relevant leaders of European Bar Association have also made keynote speeches.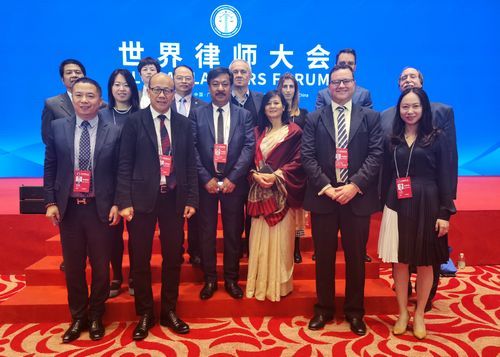 Bai Shaokang - Deputy Secretary - General of Central Political and Legal Committee, Luo Dongchuan - Deputy President of Supreme People's Court, Wan Chun – Deputy-minister-level Full-time Member of Procuratorial Committee of Supreme People's Court and Liu Zhiqiang – Deputy Minister of Ministry of Justice attended the forum.
As a special supporter of "Global Lawyers Forum", Tahota Law Firm has fully cooperated with All China Lawyers Association to make necessary preparations of this forum. As one of the law firms with the largest number of participants, Lawyer Cheng Shoutai - Chief Partner, Shen Zhijun – Member of China Lawyers' Management Committee & Executive Director in Beijing Office, Lawyer Yao Ziqi - Director of Xi'an Office, Lawyer Zhang Lili - Executive Director of Lhasa Office, Lawyer Cheng Shaoming - Director of Tahota (Washington) Law Firm, Lawyer John Carter Esq – Partner of Tahota Law Firm, Marc Gianni Chiarella, Rob David Webb, Lawyer Hua Yijing and Ms. Ran Xia – partners of Tahota (Sydney) Law Firm, Ms. Kusum Saakha and Mr. Kiran Prakash Saakha - Executive Directors of Tahota(Nepal) Law Firm, as well as Mr. Jose Lamego and Ms. Ines Lamego- the specially-invited partners from Lamego & Associados, Portugal attended this forum.