Lawyers from Our Firm Went to the 139th INTA Annual Meeting to Cooperate with A Great Project with Global IP Personnel
2017-05-24
Views:436
FromMay 21, 2017 to May 24, 2017, the 139th annual meeting of InternationalTrademark Association (INTA) was held in Barcelona of Spain. The annual meetinggathered unprecedented forces, with 10,600 people registering toparticipate in from over 150 countries and regions all over the world, includingIP lawyers,judges, chief legal specialists of branded company,senior executives, IP representatives of the department of government,managers of professional brand,media and so on from all countries. As a first-ratelawyer firm within the country having IP team with deep professional backgroundand strong professional proficiency, Tahota Law Firm assigned the partner fromtrademark department and 4 representatives of lawyer, Lawyer Wang Xiao, LawyerLiu Zhan, Lawyer Xiao Yuexin and Lawyer Song Yu to attend the meeting this time.They expressed their views in this global IP grand meeting, and sought for the developmenttogether with IP personnel from all countries.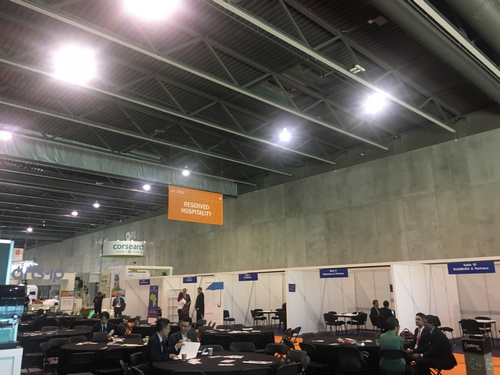 Lawyerrepresentatives from Tahota Law Firm carried out face-to-face andpoint-to-point deep communication with tens of clients and potentialcustomers including enterprises, lawyer firms and IP agencies from countriessuch as Italy,Spain, UK, US,Germany,France,India,Korea andJapan during the period of INTA, and took part in over10 receptions,meetings of exchange and large-scale lectures heldby major organizations in person. They carried out deep and effectivepropaganda and promotion for the business condition of lawyers from TahotaLaw Firm, scale, professional background and professional skill of IP team in aglobal platform such as INTA. Moreover, in the communication with organizationsfrom many countries, we also fully grasped the firsthand information of opportunitiesand challenges related to the development in the field of international IP, whichmade usgrasp the international trend and adjust the strategy and mode to carry outIP business under "B & R" background, making lawyers from Tahota Law Firm connectwith fields with most potentials and hottest demands in the world and open up newbusiness and international market constantly.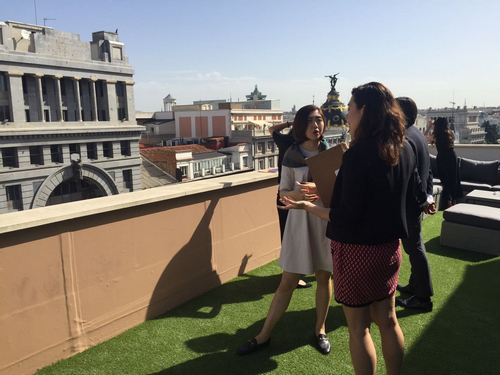 Duringthe process of communication with IP personnel from all countries, we foundthat Tahota Law Firm could not only draw the attention of people with its largescale and extensive business field, but could also enjoy the trust of ourclients and potential customers with its professional level and ability ofeffective communication which could be offered by it. INTA is a platform and opportunityfor Tahota Law Firm to connect with the world, but the internationaldevelopment in IP business will not stop here. We have established close reciprocalrelationship with the above many first-rate lawyer firms and IP agencies, andhave started tointroduce the IP business from all countries. Webelieve that, from this session of INTA, Tahota Law Firm lawyer will play anincreasingly important role at the international IP stage.