Lawyers of Our Firm was Invited to Attend "The Belt and Road" Cooperation Salon of International Software Negotiation Conference
2017-08-11
Views:412
Related lawyer
On August 11,2017, the vice director from International Business Department of our firm LawyerYuan Jia was invited to attend the "The Belt and Road" cooperation salon in the15th International Software Negotiation Conference of China, in which hedelivered the special speech of "The Legal Safeguard in the Cross-border Investmentunder'The Belt and Road'Initiative" and carried out salon discussion.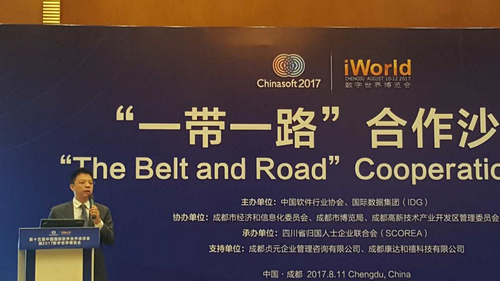 In themeeting, Lawyer Yuan Jia introduced to the conferees from two aspects, the legalrisk and risk response in the cross-border investment under "The Belt and Road"Initiative. In regard to the legal risk, Lawyer Yuan Jia indicated that, therewere risks from three aspects in the cross-border investment at present:firstly, the market access of the host country to invest, secondly, the issueof investment capital to come in and out, and thirdly, the issue of dispute settlementin the investment. Therefore, to cope with these risks, Lawyer Yuan Jia thoughtthat, the investors needed to know the policies and regulations of the host countryto invest, and they should also know the invested project and partners in alldirections. Meanwhile, they also needed to choose the way of dispute settlementmore beneficial to themselves.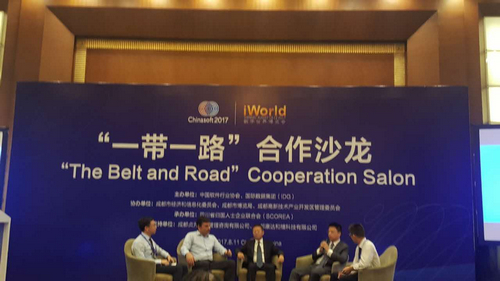 In the salon,Lawyer Yuan and the business consultant from Pakistan's consulate in Chengdu Mr.Hallen Messaoud and the chairman of Sichuan Returnee Enterprise Federation Mr.Liu Weibing discussed about the relevant issue to investment in "The Belt andRoad". Taking online game as example, Lawyer Yuan Jia analyzed the huge demandof overseas market in the aspects such as software technology and serviceoutsourcing and the potential business opportunity, meanwhile, he also suggestedthat, the domestic enterprises could use legal services skillfully to guaranteethe smooth operation of overseas projects during the process of their activeparticipation in the cross-border investment under "The Belt and Road" Initiative.
Related lawyer