Tahota assisted Henan Investment Group in issuing USD notes in overseas markets
2021-08-31
Views:1015
Recently, Henan Investment Group Co., Ltd. (hereinafter referred to as the "Henan Investment Group") successfully issued USD 300 million senior fix-rate notes in overseas markets. Henan Investment Group held large-scale online roadshows targeted at Asian and European investors respectively for its first issuance of USD notes, which attracted over 150 cross-border investors such as Black Rock, the largest asset management company around the globe, Manulife, the largest insurance company in Canada, and JP Morgan. The notes were heavily subscribed by several financial institutions, with a subscription multiple of 17 and the final price being 2.20% of the coupon rate. The corporate and facility were both rated as A- under the Fitch rating system.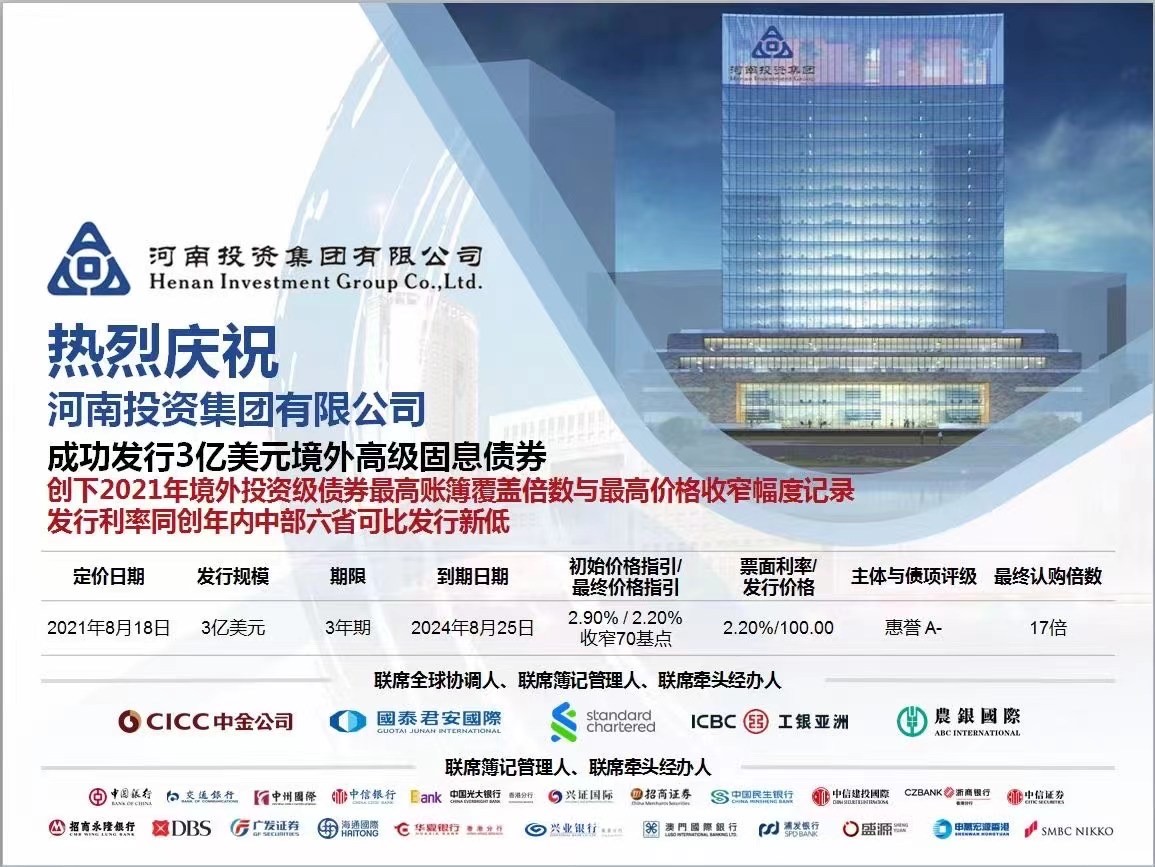 In recent years, Henan Investment Group has built a capital operation structure of "investment management + equity management + asset management + financial services" to secure investment layout following both advance and retreat strategies, and formed an industry pattern in which cyclical industry and non-cyclical industry are complementary to each other. The Group is playing its role in leading the generation of emerging industries, promoting the development of competitive industries, enhancing the integration of traditional industries and planning the structure of future industries. Adhering to the principle of "Integrity & Innovation, Risk Control, Stable and Sustainable Development", it aims at building a national first-class and internationally-renowned state-owned capital operation company.
As the counsel on Chinese laws, Tahota Law Firm assisted the note issuer in due diligence about Chinese laws and issuing documents review, and issued opinions concerning Chinese laws. The major participating lawyers included our senior partner Yang Pengfei, partner Yang Yue, as well as Kang Xidan, Yang Yi and Li Yuelin.